By Luciana Hannibal, Ph.D.
Team success goes hand in hand with the professional development of its members. New employees are selected according to background education (know-how theory), previous accomplishments (know-how experience) and potential (know-how to grow). These important metrics help to recruit candidates who are best suited for the position, and capture them at a stage of high self-motivation and drive. Only a few however, will stand out for their achievements, even when the same selection process has been applied to all. Why? A pool of employees will choose to remain in a professional comfort-zone, meeting personal and team demands satisfactorily. Others will strive to further their professional development and to make a difference in the team. Some will go beyond and prepare themselves to lead their own teams in the future. Even after careful recruitment, a population of talented individuals may however derail from successful career development. A mismatch of talents and projects can hamper advancement regardless of individual mindset. Researchers in leading positions are expected to excel at understanding the scientific problem, providing new ideas and solutions, teaching and supervising, cooperating effectively with internal and external colleagues and recruiting copious amounts of extramural funding. Optimizing self-reliance of the team is thus crucial for individual and collective return on investment, and this involves aligning talents with projects. Team leaders must identify individual strengths to effectively assign project roles, and employees must be visible for their most valuable talents. Self-motivated employees, as they typically land in the new job, constitute an invaluable asset.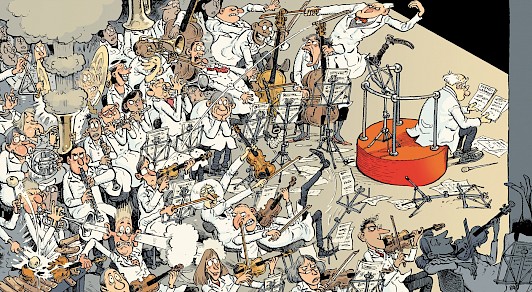 Here is a brief guide on how to blend projects with selected talent types:
The hands-on: performs best by being directly involved in practical work. Creativity may not necessarily be a natural strength; therefore, projects with a defined start and end work optimally. These employees are highly reliable in meeting milestones and deadlines.
The creative: generates ideas and is highly valuable in projects that require theoretical development, but their capacity to carry on ideas into practice may be slim. This type of employee may require additional human resources to execute tasks; encouraging them to recruit them themselves can be a win-win situation for both parties.
The communicator: skillful in communicating their work and knowledge, performs best in projects where training others is crucial. These employees are highly valuable in tasks involving transfer of knowledge, such as teaching, trainings and external presentations.
The troubleshooter: has the ability to spot a variety of problems and potential solutions. These employees function optimally in projects that involve troubleshooting and the participation of others.
The larger-than-life: if you come across an employee who has a balanced combination of the four features above, you are in the presence of a natural leader. Your job is to maximize their professional development inside and outside your team! Be part of their success!