Redox Biology Virtual Seminar Series
SfRBM offers these virtual sessions on a wide range of topics, providing a valuable education resource. The sessions are open to SfRBM members only and are offered at no charge.

Upcoming Virtual Seminar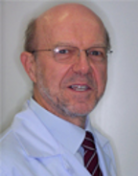 Cracking the Protein Disulfide Isomerase Code for Redox Signaling: Not Just Another Thiol Protein
Francisco Laurindo, MD, F-SFRBM, University of São Paulo
Program Overview
Protein Disulfide Isomerases (PDIs) have well known roles as redox chaperones accounting for disulfide bond introduction in nascent proteins and proteostasis regulation in the endoplasmic reticulum. Emerging data also implicate PDIs in several additional processes related to redox cell signaling. These involve distinct locations of PDIs. At the peri/epicellular milieu, PDI accounts for thrombosis signaling, platelet regulation and fine-tuning of mechanoadaptation events. Emerging evidence suggests a cytosolic PDI pool, which is presumably involved in the reported effects of these chaperones in Nox NADPH oxidase regulation, cytoskeletal reorganization, cell migration and phenotype determination. Possible mechanisms of these novel effects will be discussed, including the peculiar chemical reactivity of PDIs towards peroxides, their chaperone effects, their several targets and their interaction with other more established thiol proteins affecting cell signaling. Overall, PDI effects raise more important novel mechanisms supporting cell homeostasis.
Click here to register.
Archived Webinars
---
---
---
---
---
---
---
---
---
---
---
---
---
---
---
---
---
---
---
---
---
---
---
---
---
---
---
---
---
---
---
---
---
---
---
---
---
---
---
---
---
---
---
---
---
---
---
---
---
---
---
---
---
---