Redox Biology Virtual Seminar Series
SfRBM offers these virtual sessions on a wide range of topics, providing a valuable education resource. The sessions are open to SfRBM members only and are offered at no charge.

---
Upcoming Virtual Seminar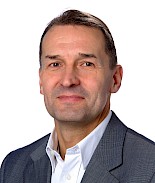 Cytokines or Redoxkines? Multi-faceted Connections Between Atypical Cytokines and Redox Biology
Jürgen Bernhagen, PhD, Ludwig-Maximilians-University (LMU) Munich
Program Overview:
Cytokines and chemokines are important mediators of the host immune response, but when dysregulated, can turn into pivotal pathogenic players driving inflammation, cardiovascular disease, and cancer. There are numerous established mechanistic links between cytokine/chemokine signaling and cellular redox regulation, which have been covered in previous SfRBM seminar. In this webinar, will highlight atypical properties of certain cytokines/chemokines that render them directly susceptible to redox regulation. The focus will be on the evolutionary conserved atypical cytokine/chemokine MIF, which has an intrinsic catalytic redox motif and a basic redox-sensitive proline residue and is amenable to redox-dependent conformational changes. These properties and their functional consequences will be discussed at the molecular level, including effects on protein-protein interactions, receptor signaling, and cell homeostasis, as well as their significance in cardiovascular disease. The different redox isoforms of HMGB1 and their differential receptor preferences will be another example. Participants will learn about emerging and unexpected direct links between cytokine/chemokine signaling and redox regulation, and how post-translational redox modification can control their target activities.
Click here to register.
Archived Webinars
---
---
---
---
---
---
---
---
---
---
---
---
---
---
---
---
---
---
---
---
---
---
---
---
---
---
---
---
---
---
---
---
---
---
---
---
---
---
---
---
---
---
---
---
---
---
---
---
---
---
---
---
---
---
---
---
---
---