Redox Biology Virtual Seminar Series
SfRBM offers these virtual sessions on a wide range of topics, providing a valuable education resource. The sessions are open to SfRBM members only and are offered at no charge.

---
Upcoming Virtual Seminar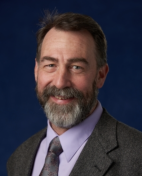 Virtual Webinar - Redox Biology of the Epigenetic Landscape in Cancer
Rick Domann, PhD, University of Iowa
Tuesday, September 27, 2022
1PM Eastern (60 minutes)
Hosted by the SfRBM Trainee Council.
Program Overview: Two hallmarks of cancer are an altered metabolism and aberrant epigenetic control of gene expression. Recent findings have revealed a series of mechanistic links between these discreet hallmarks of cancer. For example, altered mitochondrial metabolism can result in imbalances between tricarboxylic acid (TCA) cycle intermediates, some of which are required co-factors for epigenetic writer and eraser enzymes. Certain oncometabolites also competitively inhibit these enzymes. These enzymes affect DNA methylation and histone methylation/acetylation status, thus contributing to loss of epigenetic control of gene expression. Such altered gene expression patterns result in the acquisition of phenotypic plasticity sufficient to drive tumor cell adaptation and selection under diverse conditions of nutrient and oxygen supply.
About the Speaker: Dr. Domann is a Professor Emeritus of radiation oncology in the Free Radical and Radiation Biology Program at the University of Iowa. He is a distinguished alumnus from the University of Wisconsin where he earned his PhD in 1991 in human cancer biology under Kelly H. Clifton, studying radiation-induced thyroid and mammary carcinogenesis. He subsequently pursued postdoctoral research at the Arizona Cancer Center with G. Tim Bowden, where he studied the redox biology of gene expression. He joined the faculty at the University of Iowa in 1993 and has since become an internationally recognized expert in free radical biology, cancer metabolism, and epigenetics. His work has led to more than 160 peer-reviewed publications. Dr. Domann was co-director of the Free Radical Cancer Biology Program in the Holden Comprehensive Cancer Center at the University of Iowa, and his research interests include transcriptional regulation, redox metabolism, and epigenetics of human diseases including cancer. He was SfRBM President from 2016-2018 and the recipient of SfRBM's 2021 Mentoring Excellence Award.
Archived Webinars
---
---
---
---
---
---
---
---
---
---
---
---
---
---
---
---
---
---
---
---
---
---
---
---
---
---
---
---
---
---
---
---
---
---
---
---
---
---
---
---
---
---
---
---
---
---
---
---
---
---
---
---
---
---
---
---
---
---
---
---
---
---
---