By Dr. Marcus S. Cooke, Ph.D., FRCPath of Florida International University
Luke Skywalker: "I won't fail you! I'm not afraid."
Yoda: "Oh! You will be. You will be."
Similar to Luke's training by Yoda, the PhD is like an apprenticeship, students are mentored and supported throughout, but this is gradually withdrawn, as they become more accomplished, culminating with being an expert in the field, and an independent researcher. On this basis, selection of the right supervisor for you is as vital as selecting the right project area. The successful pursuit of a doctoral degree is a two-way street that requires good alignment between your objectives and those of your supervisor, as well as your progressive capacity to deal with failure and rejection (it's a fact of life for researchers, I'm afraid).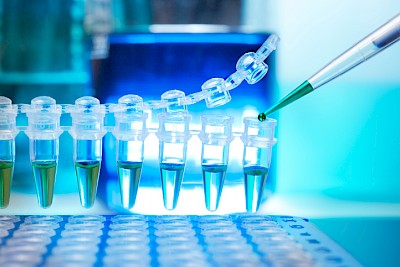 A PhD requires fulltime dedication to the project. Before considering undertaking a PhD a prospective student must be willing to devote themselves to the project, understanding that experiments sometimes require working outside business hours. You may possess a great deal of practical experience, but this experience by itself is not sufficient to earn the degree. The project fails or succeeds based on the effort, and ideas from the student, guided and supported by the supervisor. In order to have the required level of commitment, the chosen project on which you work must really excite you – this will provide the motivation to keep going, particularly when experiments prove challenging (i.e. techniques stop working for no apparent no reason!). There will be lows, but there will also be highs, for example when your abstract gets accepted for an international meeting, or your first manuscript gets accepted (it feels good whether it's your first or 81st). This strengthening of your character will surely enrich your career and life.
The kinds of wet lab projects offered in the broad area of Biomedical Sciences do not readily lend themselves to a part-time degree, but that is not to say it is not possible. A PhD in the Biomedical Sciences means 3-4+ years of intensive research in the lab – sounds like plenty of time, right? But the time flies by in which you must have generated a significant amount of novel data, addressing an important research question. Also, don't think that a PhD is simply an extension of a Master's degree, only longer. It is completely different, with objectives, timelines and expectations of progress toward scientific independence that are not seen at the Master's level.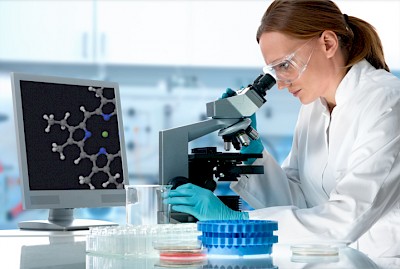 Good organization of personal time will be needed, such that you can improve skills that are just as important as your experimental work. This includes: keeping up with the literature about the subject, improving scientific writing, cultivating attention to detail, attending seminars and workshops in and outside your institution, and very importantly, mastering your own oral communication skills. Most institutions demand a minimum of two original data manuscripts, and a review article to submit towards your PhD. These will need to survive the scrutiny of peer review, which will train your capacity to receive criticism and to work proactively on improving the quality of your research.
A huge amount of self-motivation is required to withstand the intrinsic challenges of developing a scientific project toward thinking independently. The structured, taught element of the PhD is minor, in comparison to the time spent in the lab, and just provides a general grounding to get improve your knowledge base. The real learning and training comes in the lab where research skills are learnt firsthand, and tested on a regular basis through the experiments required to test your hypothesis.
Still wanting to do a PhD in the Biomedical Sciences? Get in touch with prospective mentors, discuss with them theirs and your research and career expectations, and go for it! If you are intrinsically thrilled to investigate Nature, you will not be hampered by the high level of commitment required in this career path. With the right PhD training (irrespective of the discipline), you will be well prepared for a wide variety of career options, though giving you skills which allow you to think, speak, write, and problem-solve in a particular way that makes you an asset to any organization.