Redox Biochemistry and Chemistry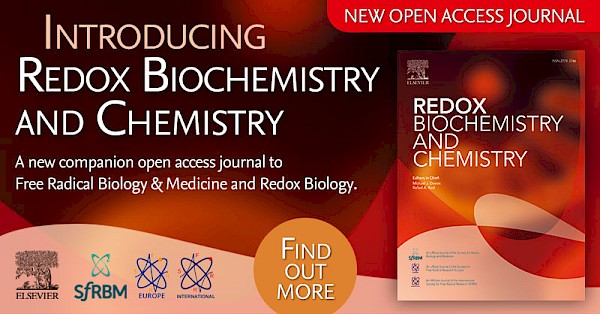 About Redox Biochemistry and Chemistry
Redox Biochemistry and Chemistry (RBC) is an open access, multidisciplinary platform bridging the fields of redox biochemistry, chemistry, pollution/environmental
health research, toxicology and antioxidant mechanisms.
RBC publishes chemistry and biochemistry-based studies on redox reactions involving proteins and components, lipids, cholesterol and cholesterol esters, RNA, DNA and components, carbohydrates and antioxidants, methodologies, and approaches for the detection, identification, characterization and quantitation of redox intermediates and products (e.g. redox probes, kinetics, EPR, MS, CD, fluorimetry, structural biology, computational (bio)chemistry).
The Journal welcomes quality original full-length articles, short communications, invited reviews, and hypothesis papers. All submissions are initially assessed by the Editors-in-Chief before being independently peer reviewed by at least two expert referees.
Information on submitting a manuscript for consideration for publication in Redox Biochemistry and Chemistry can be found online here.
Editorial Staff
Editors In Chief

Michael Davies
University of Copenhagen
DENMARK

Rafael Radi
Universidad de la República
URUGUAY