SfRBM 27th Annual Conference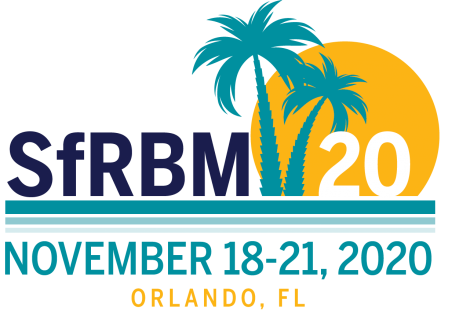 The Society for Redox Biology and Medicine's 27th Annual Conference (SfRBM 2020) will be held November 18-21, 2020, in Orlando, Florida, USA, at the Hilton Orlando Buena Vista Palace.
SfRBM 2020 will feature four days of scientific communication. The Annual Conference will officially kick off on Wednesday, November 18, at 5:00 pm with a featured plenary session followed by the SfRBM 2020 Welcome Reception. Thursday through Saturday will begin with the popular Sunrise Free Radical School, continue with morning plenary lectures, lunchtime Professional Development Sessions, afternoon parallel thematic sessions, early evening poster presentations, and the SfRBM Lifetime Achievement Award. In addition, there will be several special programs and receptions to network with fellow scientists.
If you have any questions, please contact SfRBM at (317) 205-9482 or via email at info@sfrbm.org.