SfRBM 27th Annual Conference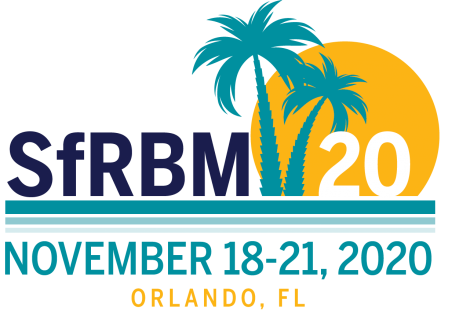 SfRBM would like to thank all members and redox researchers around the world who are involved in the battle to fight COVID-19, including those working to find therapies, vaccines or treating patients. We hope that everyone remains safe and healthy during these challenging times.
We realize that it has been extremely difficult if not impossible for members to conduct research over the last few months. Sharing and presenting the latest work in our field is an essential part of the SfRBM conference. That said, we are opening abstract submission now with the understanding that we'll accept your research whenever you are ready.
We also plan to deliver an educational conference in 2020 - whether live, if circumstances safely permit, or virtual if not. SfRBM is well-positioned to offer a vibrant virtual conference featuring live streaming sessions, pre-recorded presentations, e-posters and networking opportunities. We continue to monitor and evaluate the changing landscape, including stay at home orders, restrictions on mass gatherings, institutional travel bans and international travel restrictions. SfRBM is committed to keeping you informed about important decisions related to the conference. Please stay tuned.

Updated May 1, 2020
---
The Society for Redox Biology and Medicine's 27th Annual Conference (SfRBM 2020) will be held November 18-21, 2020, in Orlando, Florida, USA, at the Hilton Orlando Buena Vista Palace.
SfRBM 2020 will feature four days of scientific communication. The Annual Conference will officially kick off on Wednesday, November 18, at 5:00 pm with a featured plenary session followed by the SfRBM 2020 Welcome Reception. Thursday through Saturday will begin with the popular Sunrise Free Radical School, continue with morning plenary lectures, lunchtime Professional Development Sessions, afternoon parallel thematic sessions, early evening poster presentations, and the SfRBM Lifetime Achievement Award. In addition, there will be several special programs and receptions to network with fellow scientists.
If you have any questions, please contact SfRBM at (317) 205-9482 or via email at info@sfrbm.org.