Mentor Profiles
Mentor Profiles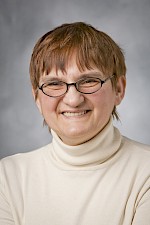 Name: Ines Batinic-Haberle, PhD
Institution/Company: Duke University School of Medicine
Educational Background: PhD in Bioinorganic Chemistry, Postdoctoral Fellow
Scientific Focus: Development of Redox-Based Therapeutics
Bio: I have developed Mn porphyrin-based SOD mimics and explored their mechanism of action in aqueous systems, in vitro and in vivo. I have established the structure activity relationship between the ability of those compounds to act as SOD mimics and the rates of the catalysis of superoxide dismutation. The relationship is valid for many other types of metal complexes. Two of my drugs are now in 5 Phase II clinical trials on cancer patients. Application of Mn porphyrin is only 2nd case of the use of metal complexes to modulate cellular redox environment rather than affecting certain biomolecules.
Why I want to be a mentor: I enjoy having the opportunity to help young researchers balance their careers with their personal lives while enjoying both.
---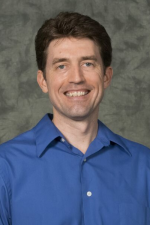 Name: Steven Bloomer, PhD, MS, BA
Institution/Company: Penn State Abington
Educational Background: Physiology
Scientific Focus: Aging, ROS, Inflammation, Iron Biology, Liver, Macrophages
Bio: Currently, I am a tenured professor at an exclusively undergraduate institution. I publish regularly and have found creative ways to get the research done. As a postdoc, I investigated alternate careers (and received a job offer), but ultimately decided on academia. I'm glad I did because it has allowed me to teach and pursue my research interests.
Why I want to be a mentor: To help trainees navigate graduate school, finishing dissertations, and finding jobs afterwards. Having a mentor like this outside of my graduate advisors would have been so helpful to me as a graduate student, so I would love to contribute to this program as a mentor.
---
Name: Karina Ckless, PhD
Institution/Company: State University of New York at Plattsburgh - SUNY Plattsburgh
Educational Background: Biology Major, Biochemistry PhD
Scientific Focus: Redox biology, nanomaterials
Bio: I am a Professor of Biochemistry at SUNY Plattsburgh, a primarily undergraduate institution (PUI) in upstate NY. In my research projects, I mentor mainly undergraduate students. The focus of research is the study of oxidants involved in inflammation and in the immune responses caused by nanomaterials. More recently, I am also interested on the development of nanomaterials as vaccine adjuvant.
Why I want to be a mentor: I enjoy mentoring scientists in all levels of thier careers because I learn a lot as well.
---
Name: Michael Davies, PhD
Institution/Company: University of Copenhagen
Educational Background: BSc and PhD in Chemistry, Univ. of York, UK
Scientific Focus: Role of protein modifications in disease, particularly cardiovascular
Bio: Post-doc in London, then University lecturer in York, then emigrated to Sydney, Australia where I was a group leader, Deputy Director, then Director of the Heart Research Institute. Moved back to Europe in 2014 to work in the Dept. of Biomedical Science, University of Copenhagen, Denmark. Previously President of SFRR-Australasia, President SFRR-International and currently President SFRR-Europe.
Why I want to be a mentor: Put something back in to the field. Have previously mentored 40+ PhD students and 30+ post-docs.
---
Name: Eric Grumpricht, PhD
Institution/Company: Isagenix International
Educational Background: PhD in Nutrition, Emphasis: Oxidative stress
Scientific Focus:
Bio: My PhD combined enzymology and toxicology (GSTs) and oxidative stress. My post-doctoral work was in cell death and toxicology. 10 years now in the dietary supplement world.
Why I want to be a mentor: I very much enjoy mentorship. I have performed this function through SFRBM, the American Society for Nutrition, and as Adjunct Faculty member at Arizona State University. I bring a unique, and empathic, perspective to mentorship.
---
Name: Fiona Harrison, PhD
Institution/Company: Vanderbilt University Medical Center
Educational Background: Psychology B.Sc.; Behavior & Pharmacology PhD, Cardiff University, Wales
Scientific Focus: Alzheimer's disease, Behavior, Vitamin C, Neuroscience, Neuroinflammation, Epilepsy
Bio: I am an Associate Professor in the Division of Diabetes & Endocrinology in the Department of Medicine. I am also the Director of the Vanderbilt Brain Institute Mouse Neurobehavioral Laboratory (a Core Facility). The major interest of the lab is understanding the multiple roles of ascorbic acid (vitamin C) in the brain in health and disease, including glutamate clearance, neurotransmitter synthesis and neuroinflammation. We use mouse models of vitamin C deficiency, and Alzheimer's disease to understand early brain changes in disease.
Why I want to be a mentor: I enjoy helping others to realize their potential and develop confidence in their thinking, writing and presentation skills. I believe the mentor-mentee relationship can be mutually beneficial in multiple ways - exchange of ideas, new connections. I am particularly interested in supporting women in science careers and am committed to improving diversity in our community.
---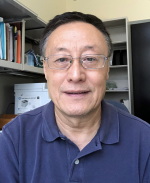 Name: Jian Jian Li, MD, PhD
Institution/Company: University of California Davis School of Medicine
Educational Background: Cancer biology, mitochondrial metabolism, immune regulation
Scientific Focus: Cancer adaptive response in anti-cancer therapy
Bio: My research is to reveal the mechanisms underlying cancer response to radiotherapy or radiotherapy combined with targeted immunotherapy. Radiation-induced rewiring of mitochondrial metabolism and immunosuppressive factors are investigated in an array of human cancers that are radioresistant with aggressive growth and high risk of recurrence and metastasis. The goal of these studies is to invent effective approaches to raise the cure rate of cancer patients by radiotherapy.
Why I want to be a mentor: I can share my research experience with other people and contribute to help our next generation of cnacer researchers.
---
Name: Eva Nozik, MD
Institution/Company: University of Colorado Anschutz Medical Center
Educational Background: Physician-Scientist
Scientific Focus: Redox signaling in pulmonary vascular disease with focus on EC-SOD
Bio: I am currently Professor of Pediatrics in pediatric critical care medicine. I spend 6 weeks per year as an attending physician in the pediatric ICU and the remaining time engaged in basic and translational research related to pulmonary hypertension and acute lung injury. I am currently funded by an NHLBI R35, which aims to understand the regulation of EC-SOD in pulmonary vascular diseases, mechanisms by which insufficient EC-SOD drives inflammation and fibrosis, and strategies to restore redox homeostasis to improve outcomes. I have also recently established a redox biology shared resource facility, introducing EPR spectroscopy to investigators on our campus. I oversee a diverse lab comprised of PhDs with training in molecular/cellular biology and EPR chemistry as well as physician-scientists. or EPR chemistry
Why I want to be a mentor: I am passionate about the importance of cross-disciplinary teams in science and feel my greatest impact in my career will result from the accomplishments of those I am fortunate to mentor. I am committed to SfRBM and pleased to contribute to this program as a mentor to share my experiences and perspective and support growth of the next generation of redox biologists.
---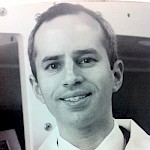 Name: Brian Polster, PhD
Institution/Company: University of Maryland School of Medicine
Educational Background: B.A. in Biology, PhD in Neuroscience
Scientific Focus: Mitochondrial bioenergetics/inflammation
Bio: I studied Bax-dependent apoptosis as a Ph.D. student at the University of Maryland, Baltimore with Gary Fiskum. I went on to study Ca2+-dependent calcium proteases and glutamate excitotoxicity as a postdoctoral fellow at Johns Hopkins University with Marie Hardwick and as a Staff Scientist at the Buck Institute for Aging Research with David Nicholls. As an Assistant and then an Associate Professor at UMSOM, I have looked at the effects of oxygen on mitochondrial bioenergetics and in vitro models of neuroinflammation, among other things.
Why I want to be a mentor: Excellent mentoring got me where I am today and I would like to help promote others' success.
---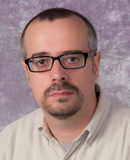 Name: Jesus Tejero, PhD
Institution/Company: University of Pittsburgh
Educational Background: Organic Chemistry/Biochemistry
Scientific Focus: Enzymology, Nitric Oxide, Heme proteins
Bio: Dr. Tejero received his degree in Organic Chemistry at the University of Zaragoza, Spain in 1998 and earned his PhD in Biochemistry at the University of Zaragoza in 2004 under the direction of Prof. Carlos Gómez-Moreno and Dr. Milagros Medina. He moved to the United States in 2005 as research fellow at the lab of Dr. Dennis Stuehr at the Cleveland Clinic, Lerner Research Institute. His work there focused on the structure and function of nitric oxide synthases. He joined Dr. Gladwin lab at the University of Pittsburgh Vascular Medicine Institute as a research associate in May, 2009. Dr Tejero is currently an Assistant Professor in the Department of Pulmonary, Allergy and Critical Care Medicine of the University of Pittsburgh.
Why I want to be a mentor: The first years in academia are terribly challenging - there are so many decisions that can disproportionately impact your future. I think that as faculty we have a responsibility to support researchers during this important time in their careers.
---
Name: Peter Vitiello, PhD
Institution/Company: University of Oklahoma Health Sciences Center
Educational Background: Molecular/Cellular Toxicology
Scientific Focus: Redox Signaling, Pulmonary Disease
Bio: I have been researching molecular and cellular responses to oxidative stress in development, health, and disease for over 17 years. The mission of my laboratory is to make innovative discoveries through collaboration, creativity, and rigor. Our overarching goal to discover and understand molecular networks regulated by antioxidant enzymes during development for therapeutic applications in neonatal and pediatric oxidative diseases. My PhD is in toxicology and I specialize in antioxidant enzymes (thioredoxin & glutathione superfamilies), protein signaling, mitochondrial function, and pulmonary development & disease.
Why I want to be a mentor: I'm very passionate about supporting training and mentorship of basic and translational scientists.
---
Name: Yong-Xiao Wang, MD, PhD
Institution/Company: Albany Medical College
Educational Background: Medicine/Pharmacology
Scientific Focus: Interactions of redox with calcium and other signaling in lung health and diseases
Bio: As a full professor, I have consistently been awarded a number of research funds by NIH, AHA and other agencies, have had numerous publications in Antioxid Redox Signal, Proc Natl Acad Sci USA, Nat Commun, Nature and other highly peer-reviewed journals, have been the editor of academic books, have served as the editorial board member and/or section editor for scientific journals, and have been the executive committee member and/or subcommittee chair for several professional societies.
Why I want to be a mentor: More than happy and enthusiastic to provide constructive guidance and support for mentees to develop their own strengths, optimistic beliefs, and positive personal attributes using my unique skills, knowledge, and expertise; as such, mentees can speedily or steadily be very productive and successful in their career development.
---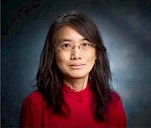 Name: Jianhua Zhang, PhD
Institution/Company: University of Alabama at Birmingham
Educational Background: PhD UTSW, postdoc Whitehead Institute for Biomedical Research
Scientific Focus: Autophagy, mitophagy and metabolism in health and diseases
Bio: PhD UTSW, postdoc Whitehead Institute for Biomedical Research, Faculty in UAB
Why I want to be a mentor: I want to share my experiences and provide a sounding board/suggestions to help those who need for their research and career development.