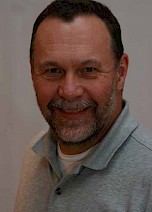 SfRBM's Senior Awards Committee has announced that the recipient of the 2020 Lifetime Achievement Award is Henrik E. Poulsen, MD, of the Rigshospitalet, University Hospital Copenhagen. Dr. Poulsen is being recognized for his comprehensive and long-term achievement in the translation of the basic aspect of oxidative stress into human diseases and their treatments.
Dr. Poulsen is a National Board of Health certified clinical pharmacologist and professor in clinical pharmacology with a high publication rate of 12+ papers per year, with 10,000+ citations of my manuscripts. He received his medical doctorate from the University of Copenhagen in 1978 followed by an eventual professorship to build programs in human toxicology and environmental medicine, which resulted in the establishment of the Institute of Environmental Health at the University of Copenhagen. As chair of the Danish Society of Clinical Pharmacology, Dr. Poulsen designed a training program in clinical pharmacology that received certification from the National Board of Health. At the same time, he received funding 35 mio Danish Crown (~5 mio USD) grant from the Danish Research council to establish a research infrastructure at the hospitals in greater Copenhagen.
Since 1992 his research interests have been in pharmacogenetics, pharmacoepidemiology, and oxidative stress damage to nucleic acids. He has pioneered the development of a state of art methodology to non-invasively measure the effects of oxidative stress on DNA and RNA and have brought this into the clinical setting. His group's latest achievement has been finding dissociation between DNA and RNA responses to oxidative stress, particularly in diabetes and psychiatric disorders. He also have experience in clinical trials and epidemiology.
Dr. Poulsen's initial studies were on drug metabolism and hepatotoxicity, including studies on pharmacokinetics. In the early 90's he started research on oxidative stress which has led to a number of frequently cited papers. He was among the initiators to the ESCODD European collaboration, where 20+ laboratories joined to solve some of the methodological area of nucleic acid oxidation measurement, and we has subsequently developed the state of the art liquid chromatography mass spectrometry methodology and pioneered this to the investigations in humans. Recently, he has pioneered the growing interest in RNA oxidation, and established the first evidence of RNA oxidation in type 2 -diabetes and its striking prognostic value, and that severe psychiatric diseases have a strong element of oxidative stress. The central dogma in the research has been that sensitive and specific tools were needed, particularly tools that could be applied broadly in diverse areas such as chemistry, cell and animal studies and as non-invasive tools in human investigations. He has started up research programs in pharmacoepidemiology and pharmacogenetics, the latter with particular use of the wealth of Danish Registers and is an active researcher in the epidemiological studies GESUS and LOFUS in Region Sjælland and the Vejle Diabetes cohort study. His profile includes research approaches from basic investigations to epidemiology and clinical trials, and insight into genetic research combined with the track record for building new areas.
His recent research has expanded to GWAS studies to identify genes related to oxidation of nucleic acids and combining GWAS studies with survival analysis for identification of genes that relates to high nucleic acid oxidation and survival, in patients with type 2 diabetes as well as the population at large.
Dr. Poulsen will give a featured lecture at SfRBM's 27th Annual Conference in Orlando on Friday, November 20. He will also be presented with a medal, cash award, and an invitation to publish a review in Free Radical Biology and Medicine. Click here to learn more about Dr. Henrik Poulsen and his work.
SfRBM congratulates Dr. Poulsen on this highly deserved honor.