SfRBM's Senior Awards Committee has announced that the recipients of the 2019 Discovery Award are Dr. Vsevolod Belousov, of Shemyakin-Ovchinnikov Institute of Bioorganic Chemistry, and Dr. Thomas Michel, of Brigham and Women's Hospital and Harvard Medical School. Drs. Belousov and Michel are being recognized jointly for their innovative development of chemogenetic approaches to investigate redox biology in vitro and in vivo.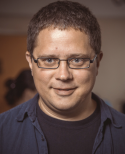 Chemogenetic approaches to study subcellular effects of hydrogen peroxide were introduced by Dr. Belousov through development of the Hyper-DAO system for simultaneous generation and monitoring of H2O2in living cells. Thus, it became possible to noninvasively probe intracellular redox metabolism in cultured mammalian cells expressing recombinant yeast enzyme D-amino acid oxidase (DAO), an enzyme that generates hydrogen peroxide from D-amino acids. Belousov's work revealed a critical role of the thioredoxin system in shaping and maintenance of intracellular H2O2 gradients.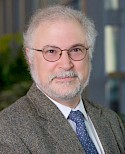 Dr. Michel's contribution was to extend the chemogenetic approach to the in vivo setting, allowing redox stress exerted by H2O2 to be specifically and dynamically regulated in specific tissues in living animals. He used molecular biological techniques to express yeast DAO in cardiac myocytes with high specificity. In a series of carefully controlled experiments a new and robust chemogenetic model of heart failure was characterized and validated. Dr. Michel established a causal role for oxidative stress in heart failure, as exerted by H2O2. By selectively expressing DAO in other mammalian tissues in vivo, this chemogenetic approach sets the stage for better understanding the many diseases in which oxidative stress is hypothesized to play a central role.
Drs. Belousov and Michel will give a featured lecture at SfRBM's 26th Annual Conference in Las Vegas on Friday, November 22, titled "Chemogenetic Approaches to Redox Biology​​​​​​"​. They will also be presented with medals, a cash award, and an invitation to publish a review article in FRBM.
SfRBM congratulates Dr. Belousov and Dr. Michel on this highly deserved honor.